Virtual Events for Work
Event Anywhere Team
Posted on
Virtual events are a great way to connect with your employees. In the workplace, you can use them to celebrate accomplishments, announce news and share ideas.
All Hands Meetings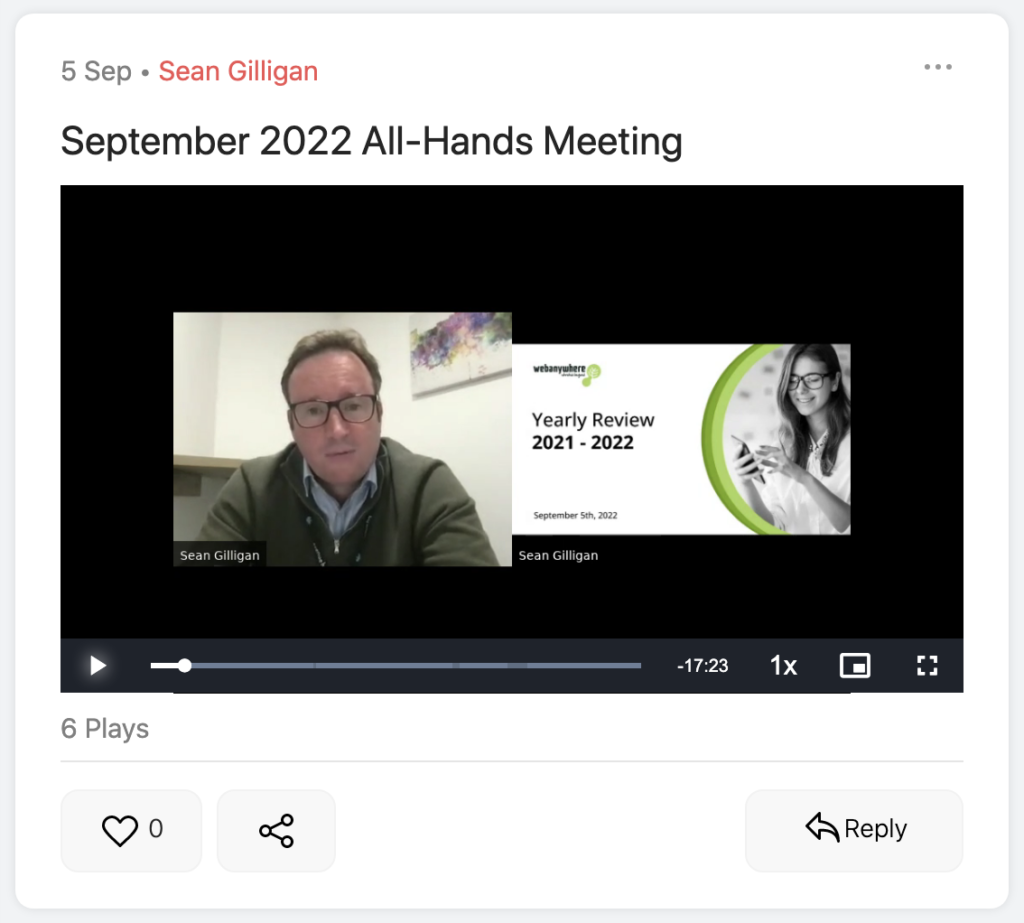 There are plenty of reasons to hold virtual meetings, but if you want to get the most out of your time and maximize the potential of your team, here are some tips:
Choose a platform that allows for real-time collaboration and makes it easy to share videos.
Make sure everyone can join in easily no matter where they're working from or what device they're using.
Be sure there's adequate connectivity.
Keep it interactive! If you plan on having guests present during the meeting (either in person or virtually), make sure everyone has an opportunity to ask questions and participate in discussions. And be sure not just one person is doing all the talking—that will leave others feeling left out!
Virtual Coffee Networking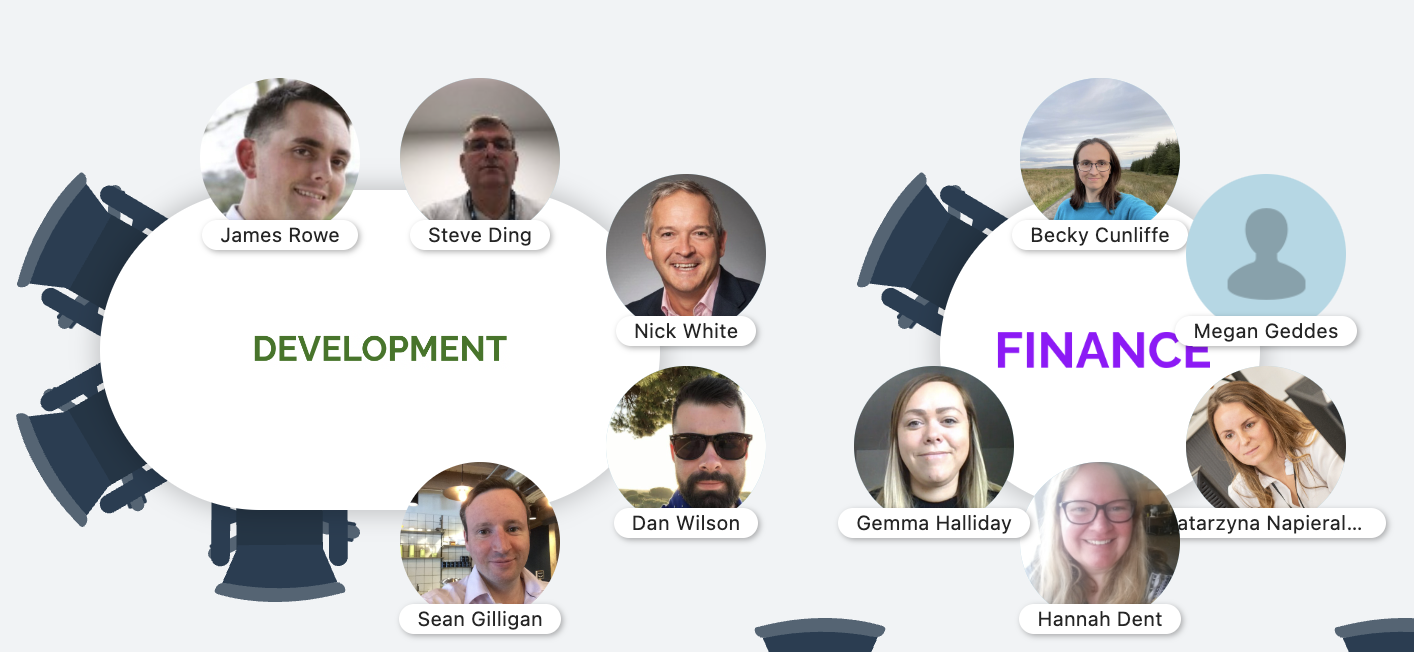 Virtual Coffee Networking is a great way to connect with your team and build relationships. It's also a great way to stay in touch with your team and catch up on what they are working on.
This is especially important if you are a remote employee or work from home, as it can be hard to stay connected without seeing each other every day!
Virtual Coffee Networking has many benefits:
It helps you get to know new people in the company (and possibly find out about opportunities)
It shows that you care about your colleagues beyond their roles or function
You can learn more about what everyone does within the company
Voice Note Forums
When scheduling meetings with your teams is challenging voice note forums are a great medium for progressing conversations. Voice note forums are a great way to keep in touch with your team while avoiding scheduling conflicts. This is especially important if you work from home or travel frequently and need to communicate with your teams regularly. A voice note forum also helps you stay connected with your colleagues, even when they are on vacation! One of the benefits of voice note forums is that it allows everyone in the company to give input on projects.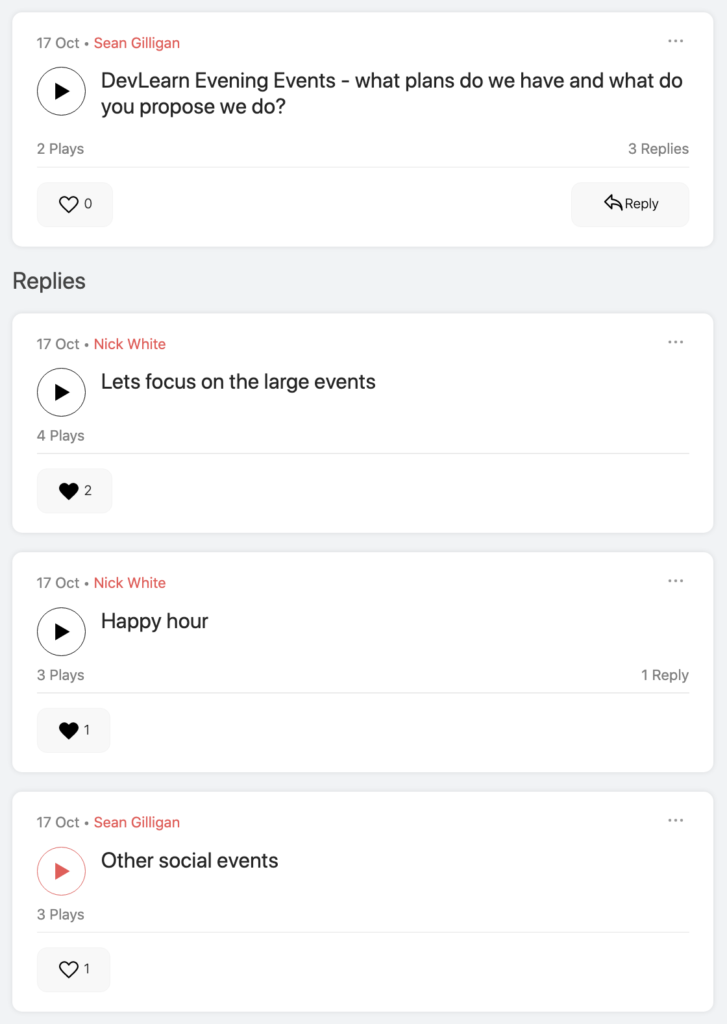 We are using voice notes in our personal lives why don't we use them in the workplace? Staff can use voice notes to catch up with conversations when they return from vacation.
When you travel, voice notes are a great way to stay in touch with people across multiple time zones.
Engage your team, even when you can't meet
Virtual events can be used for all kinds of purposes. You can use them to hold internal meetings and training, or you can use them to host external events that are live-streamed.
They're cost-effective, too! With the right tools, you can easily set up a virtual event and broadcast it to your entire team at once.
The best part is that they're so easy to organize: all you need is a computer or phone with internet access and a good Virtual Event Platform such as Event Anywhere and you're good to go!
We hope that you've found this information valuable, and that you will use it to help your team stay connected when they're not together in person. There are many ways to engage with people online, but none are more powerful than the human voice. Voice Note Forums give employees a chance to share their thoughts on topics relevant to the company's goals so everyone can get involved in the conversation. And All Hands Meetings? They're just as effective when held virtually as they are when held physically.