Case Study: Perins School
Maximise your reach and minimise your cost with a highly customizable virtual events solution, Event Anywhere.
Overview:
Events Anywhere is a virtual events platform designed for anyone who wants to host virtual events and interviews and reach attendees, exhibitors, and speakers based across the globe.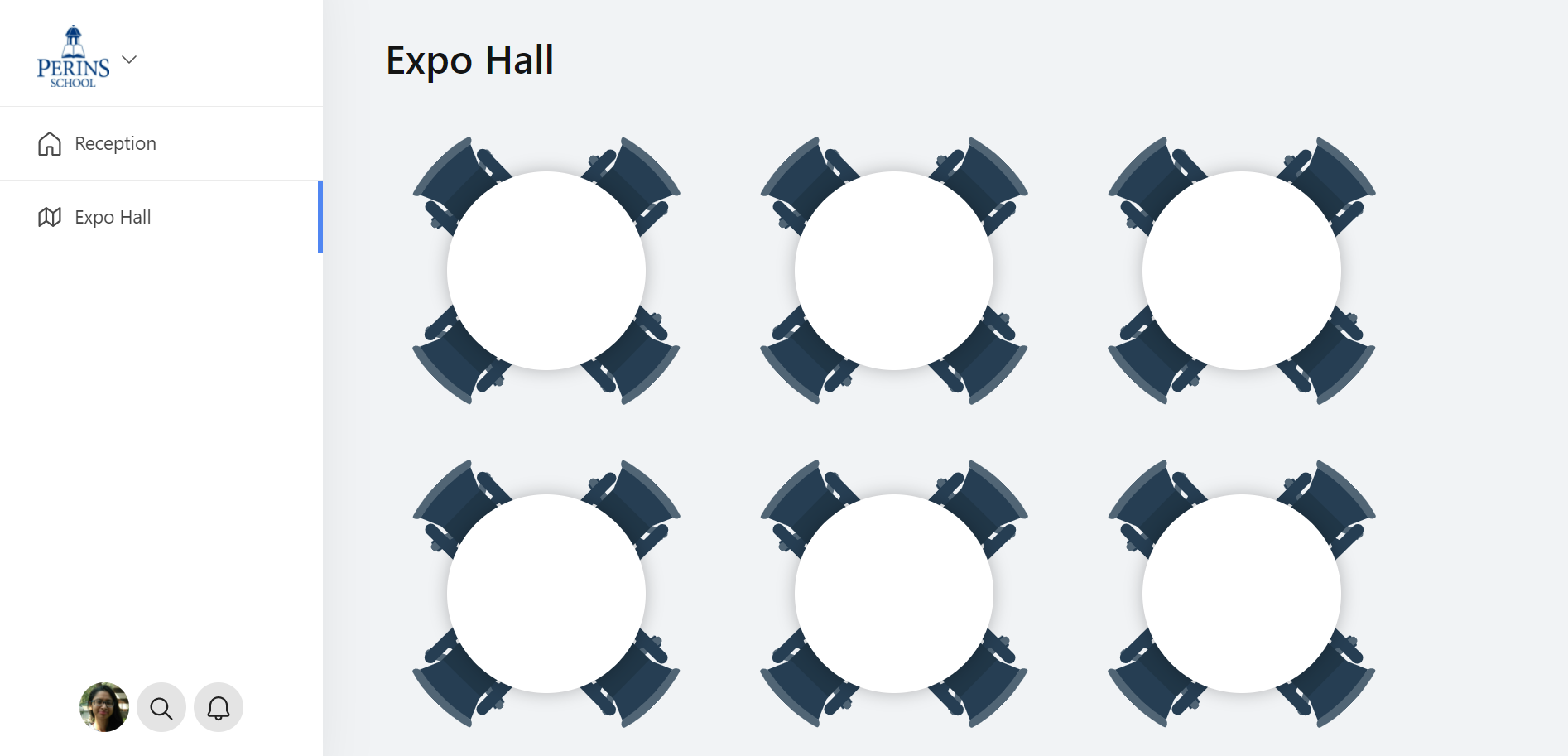 Challenge
Perins

needed a virtual events platform to host a large number of participants and support students and outside providers to hold interviews without any technical glitches – an event which would have previously been in-person, prior to the pandemic.
Solution
Event Anywhere is a simple but powerful Cloud-based events platform that is reliable and easy to use. It comes with a host of useful features — such as the Reception and ability to post video or instructions and also, remove the need to hold multiple meetings and briefings.  
Result
This virtual event was a resounding success and below are some of the highlights from the event. 
There were 150 users but none of the participants complained of any technical issues which were a first for the school.  

The call quality was absolutely brilliant. 

The virtual Expo Hall enabled the organizers to have the interviewers at the virtual tables with enough seats and the staff could join at any time to assure the interests of the students are safeguarded really well. 

Reception and the ability to post video or instructions remove the need to hold multiple meetings and briefings.
Next steps
Event Anywhere is an all-in-one virtual events platform that makes online events more personal.
It has all the features and functionality needed to make your future events a success, offering an end-to-end solution that makes organizing and running virtual events a breeze.
Are you planning to host a virtual event at your school? Look no further and connect with our virtual events consultants right away to help you get started with Event Anywhere.