Case study: IDC Worldsource Insurance Network Inc
IDC Worldsource – 1919 Symposium
IDC Worldsource Insurance Network Inc. (IDC WIN) is one of Canada's leading primary MGA for independent insurance advisors, providing advisors a comprehensive, flexible approach that helps them to meet and overcome the challenges of the changing financial landscape.
IDC reached out to Event Anywhere, as they needed a platform to help facilitate regular virtual events – the first of which was their 1919 Symposium, a multi-day, series of events – a full-featured industry event with speakers from some of the biggest names in insurance.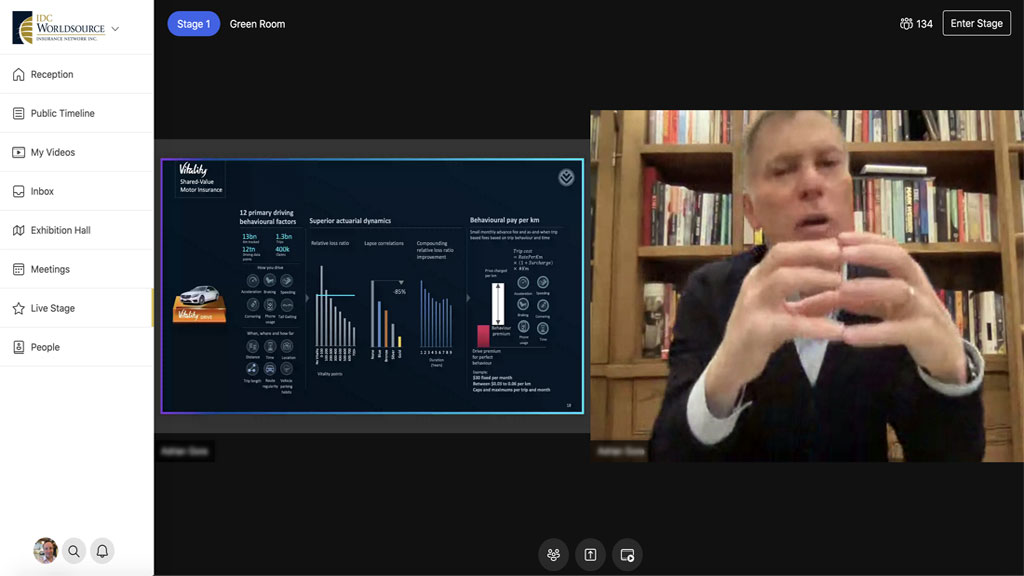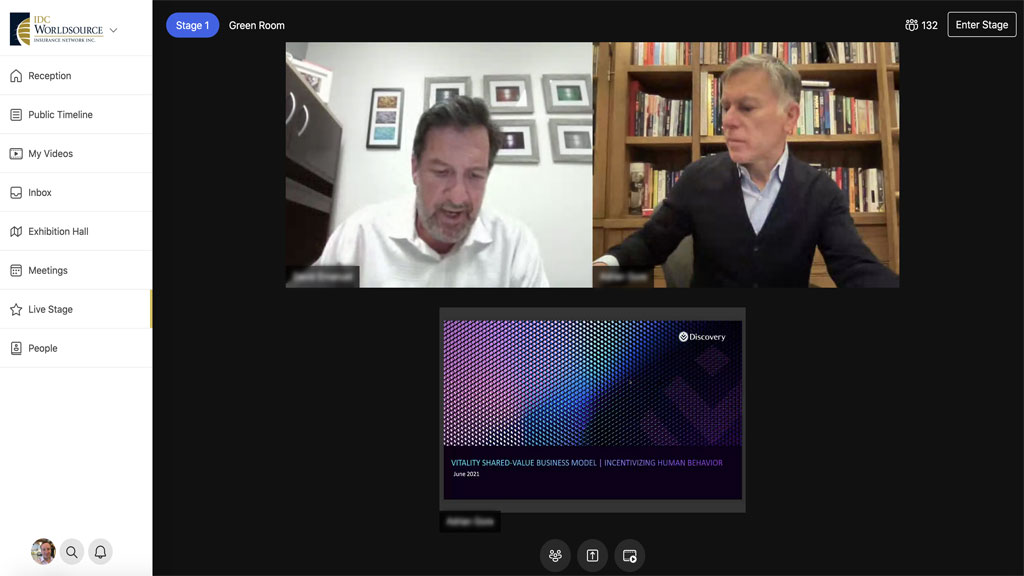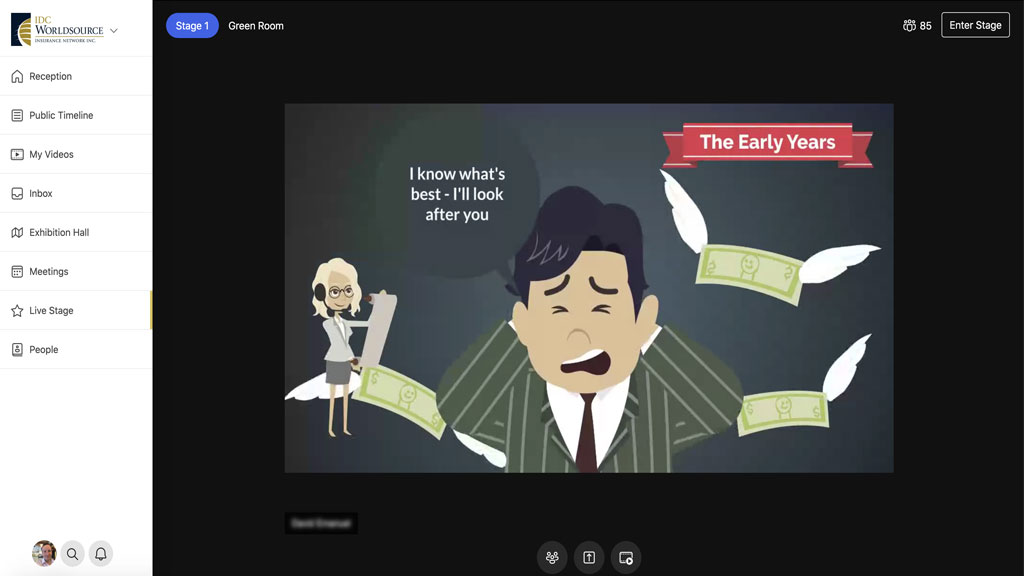 Challenge
Needed a solution to host keynotes, networking sessions, and a virtual expo hall complete with sponsors, providing a similar experience to that you would have at an in-person awards presentation event.
Solution
Event Anywhere hosted 20+ different sessions across multiple days; pre-event networking, post-event networking, and exhibition hall for 10+ sponsors, using 15+ tables in configurations of 4, 6, and 8-seat, offering a total capacity of 100+ seats.
Result
Event was a success, hosting upwards of 350+ active users concurrently on the platform, across live stage sessions and virtual expo hall-based networking sessions.
Next steps
Event Anywhere is an all-in-one virtual events platform that makes online events more personal.
It has all the features and functionality needed to make your future events a success, offering an end-to-end solution that makes organizing and running virtual events a breeze.
Planning a virtual event right now? Speak with our virtual event consultants who are on-hand to help get you started with Event Anywhere.