Case study: Intelligent Speech 2021
Intelligent Speech – Spring 2021
Intelligent Speech – an annual, online conference – chose event Event Anywhere as their virtual event platform for their spring 2021 edition of the conference.
With Event Anywhere, Intelligent Speech successfully hosted their annual virtual conference using the multiple live stages, meeting rooms, and an exhibition hall with 11x 4 and 8-person tables with capacity for 60+ users.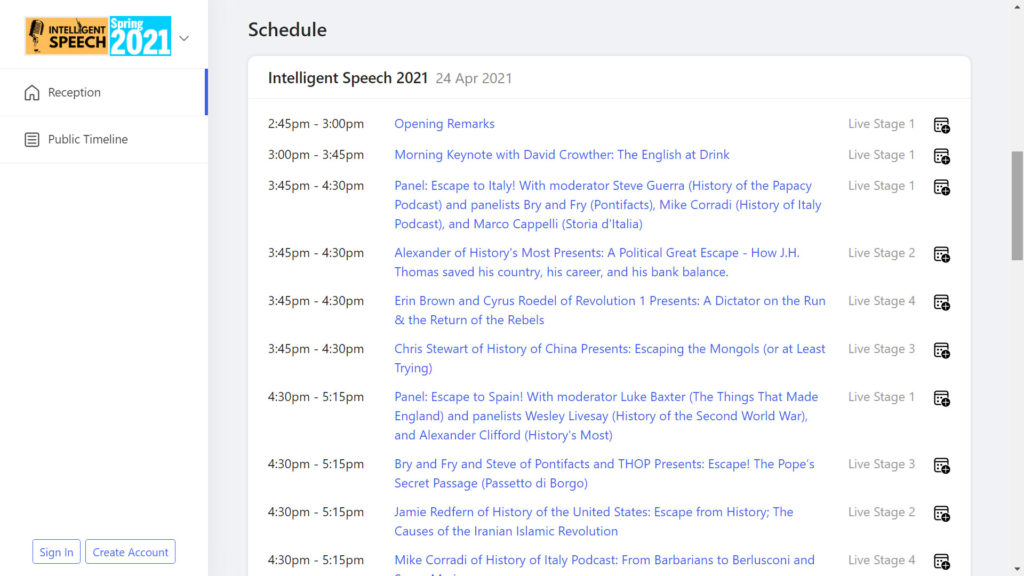 Challenge
Needed a solution to host their annual Intelligent Speech conference, requiring multiple live stages and a virtual expo hall, providing a similar experience to that you would have at an in-person conference.
Solution
Event Anywhere hosted 40 different live stage sessions, across 5 live stages, and an exhibition hall with capacity for 60+ users.
Result
Event was a success, hosting upwards of 200+ active users concurrently on the platform, across live stage sessions and virtual exhibition hall tables.
Next steps
Event Anywhere is an all-in-one virtual events platform that makes online events more personal.
It has all the features and functionality needed to make your future events a success, offering an end-to-end solution that makes organizing and running virtual events a breeze.
Planning a virtual event right now? Speak with our virtual event consultants who are on-hand to help get you started with Event Anywhere.