Case study: New West Chamber
New West Chamber – Annual Platinum Awards
The New Westminster Chamber of Commerce – a voluntary organization established to promote civic, commercial, and industrial progress in New Westminster, British Columbia – needed a virtual event platform to host their annual Platinum Awards.
With Event Anywhere, New West Chamber successfully hosted an awards ceremony and presentation using the live stage, along with two exhibition hall networking sessions, with 12 6-person tables with capacity for 70+ users.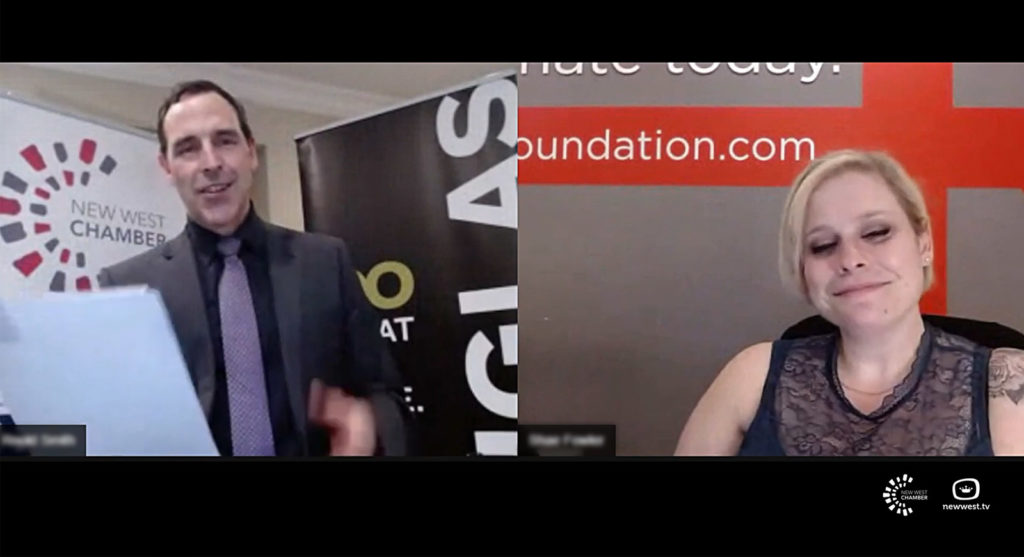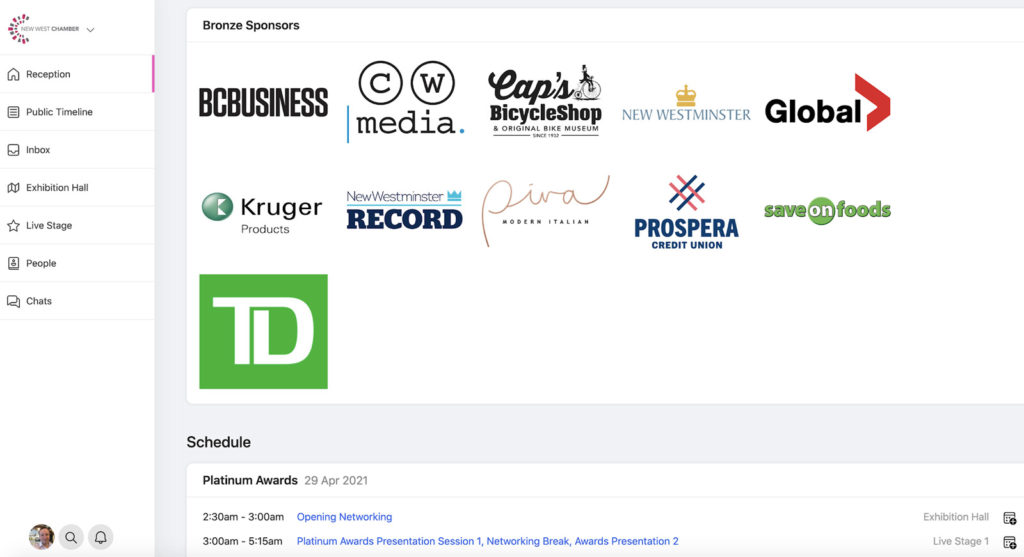 Challenge
Needed a solution to host an annual awards ceremony, networking sessions, and a virtual expo hall complete with sponsors, providing a similar experience to that you would have at an in-person awards presentation event.
Solution
Event Anywhere hosted three different sessions; pre-event networking, post-event networking, and an awards ceremony conducted from the live stage.
Result
Event was a success, hosting upwards of 70+ active users concurrently on the platform, across live stage session and virtual expo hall-based networking sessions.
Next steps
Event Anywhere is an all-in-one virtual events platform that makes online events more personal.
It has all the features and functionality needed to make your future events a success, offering an end-to-end solution that makes organizing and running virtual events a breeze.
Planning a virtual event right now? Speak with our virtual event consultants who are on-hand to help get you started with Event Anywhere.