Stagecoach – Serious about Sustainability Town Hall
Stagecoach – one of the UK's largest transportation operators – needed a virtual event platform to host their first internal "Serious about Sustainability" town hall event, giving senior management right across the business a platform to meet and collaborate.
Event Anywhere helped make the internal town hall event a success by hosting 10+ live stage sessions, 20+ meeting room workshops, and several networking sessions using the virtual exhibition hall, with room for 120+ attendees across 15+ 8-person tables.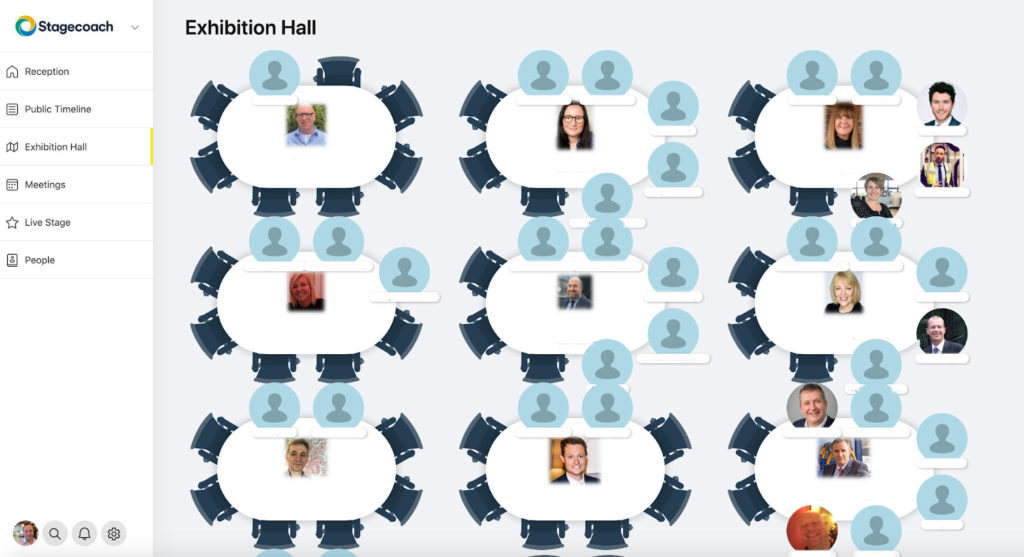 Challenge
Needed a solution to host an internal town hall event to connect senior management from across the business, offering everything you'd expect at an in-person seminar or conference, just online.
Solution
Event Anywhere hosted a variety of keynotes and other content from the live stage through the event, as well as workshops in meeting rooms, and networking in a virtual exhibition hall.
Result
Event was a success, hosting upwards of 120+ active users concurrently on the platform, across multiple sessions and meetings.
Next steps
Event Anywhere is an all-in-one virtual events platform that makes online events more personal.
It has all the features and functionality needed to make your future events a success, offering an end-to-end solution that makes organizing and running virtual events a breeze.
Planning a virtual event right now? Speak with our virtual event consultants who are on-hand to help get you started with Event Anywhere.