Case study: Stellenbosch University
Stellenbosch University – Faculty of Law Virtual Career Fair
The Faculty of Law at Stellenbosch University – one of Africa's most prestigious educational institutions – needed a virtual event solution to run their virtual career fair for students, connecting them with some of South Africa's leading employers.
Event Anywhere helped make the fair a success by hosting 8 live stage sessions and a virtual exhibition hall, with room for 100+ attendees and 13 different recruiters to participate in simultaneously.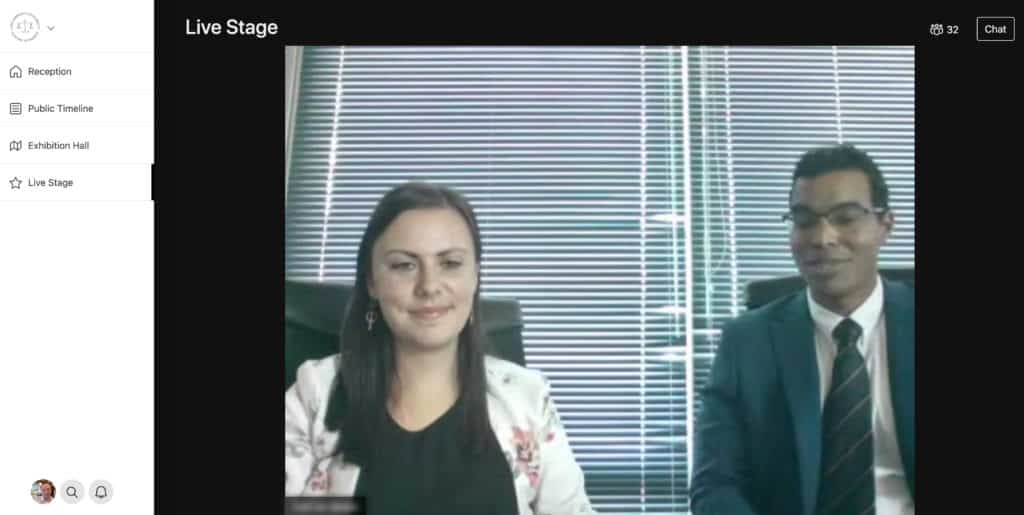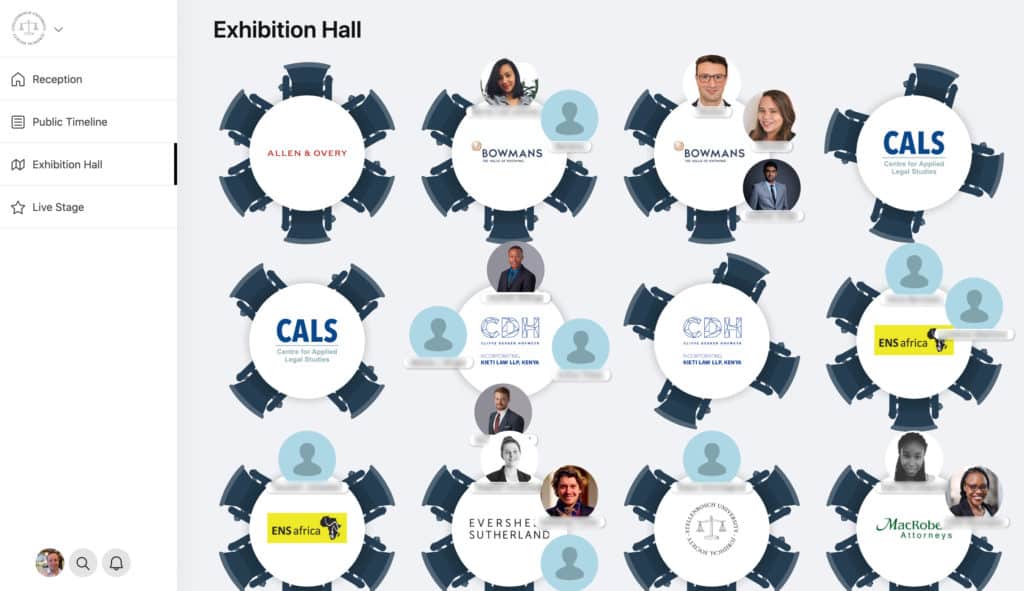 Challenge
Needed a solution to host a virtual careers fair to connect students and prospective employers, offering everything you'd expect at an in-person careers fair, just online.
Solution
Event Anywhere hosted a variety of keynotes and other content from the live stage through the event.
In addition, Event Anywhere hosted a virtual exhibition hall, in which many of the big five law firms in South Africa participated, including Bowmans, Webber Wentzel, and Werksman.
Result
Event was a success, hosting upwards of 250+ active users concurrently on the platform.
Next steps
Event Anywhere is an all-in-one virtual events platform that makes online events more personal.
It has all the features and functionality needed to make your future events a success, offering an end-to-end solution that makes organizing and running virtual events a breeze.
Planning a virtual event right now? Speak with our virtual event consultants who are on-hand to help get you started with Event Anywhere.