Case study: Strategie 2050
Strategie 2050 – a series of events being held by Polish political movement and organization Polska 2050 – chose Event Anywhere to host their latest in a series of debates on domestic issues, with this one being on environmental issues, such as waste incineration.
With Event Anywhere, Strategie 2050 successfully hosted their virtual debate using the live stage, hosting over 70+ concurrent users on the platform during a single session.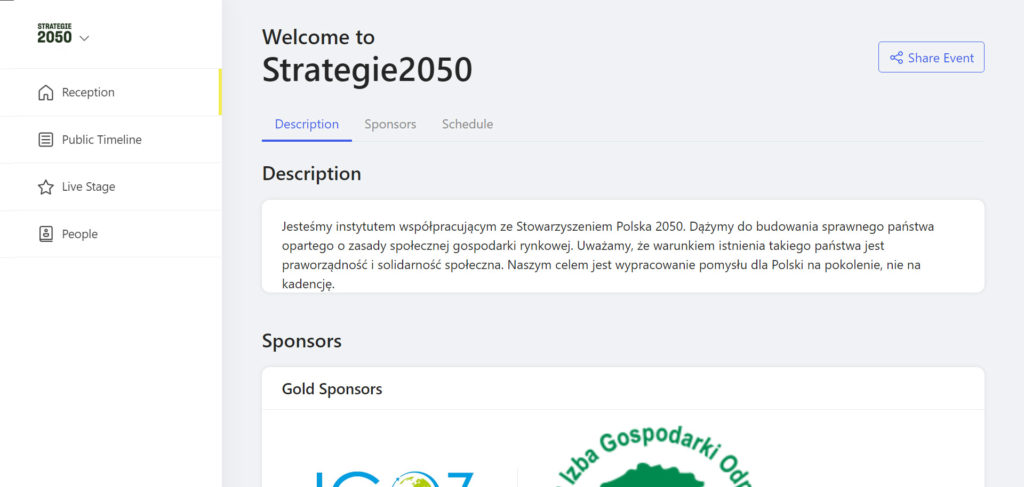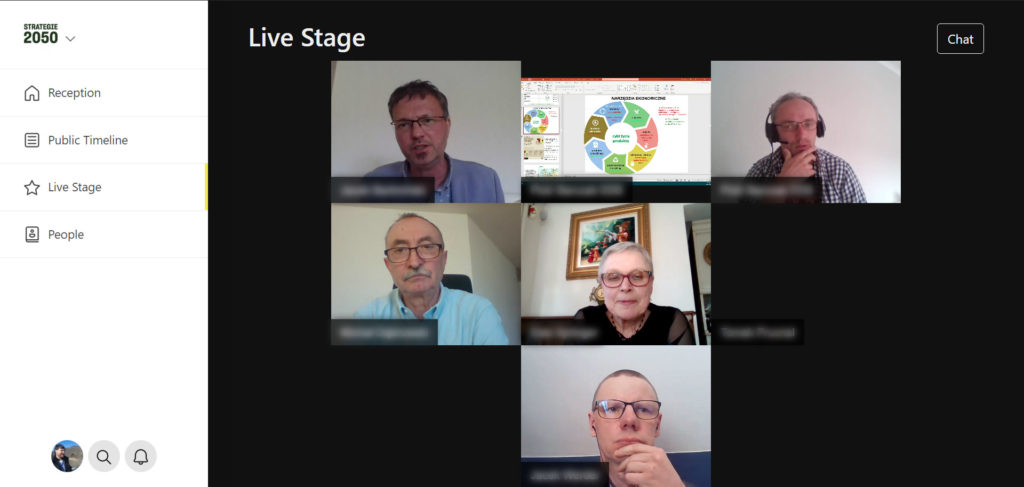 Challenge
Needed a solution to host their debate on domestic environmental issues, requiring a live stage with chat functionality that could host a panel and engage with the audience, taking questions in-real time using the chat panel on the live stage.
Solution
Event Anywhere hosted a single live debate using our live stage functionality, with a panel presenting one-to-many while interacting and taking questions from the audience using the chat panel.
Result
Event was a success, hosting upwards of 70+ active users concurrently on the platform.
Next steps
Event Anywhere is an all-in-one virtual events platform that makes online events more personal.
It has all the features and functionality needed to make your future events a success, offering an end-to-end solution that makes organizing and running virtual events a breeze.
Planning a virtual event right now? Speak with our virtual event consultants who are on-hand to help get you started with Event Anywhere.
Industry: Political organization

Location: Poland