The 93% Club – Employability Week 2021
The 93% club – the UK's largest social mobility network for students – needing a virtual event platform to host their inaugural Employability Week 2021 event.
Event Anywhere helped make the event a success by hosting multiple session formats, across multiple days, delivering a stable, flawless online event experience.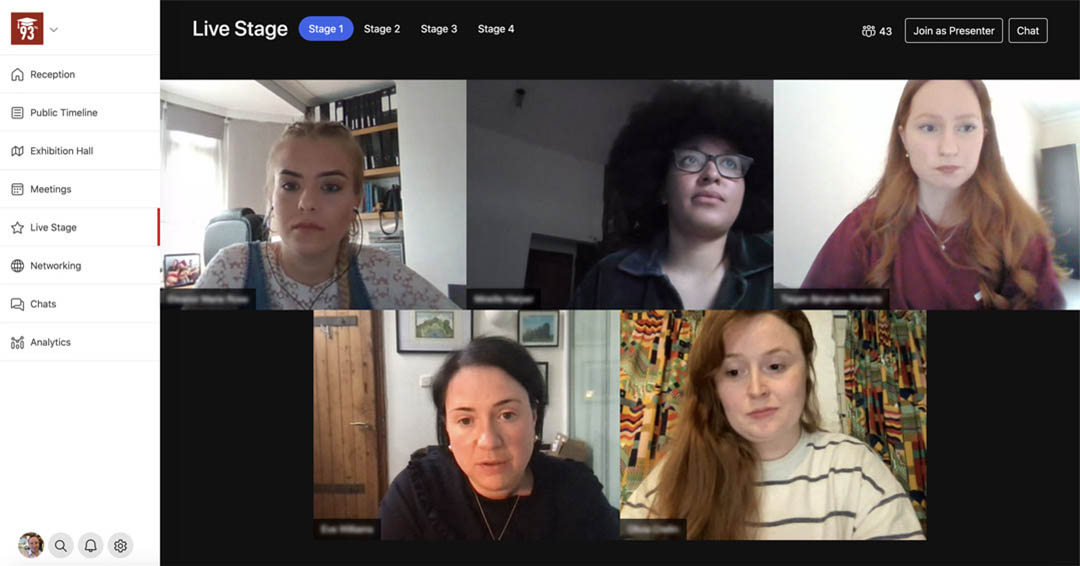 Challenge
Needed a solution to host a virtual event as part of Employability Week, offering everything you'd expect at an in-person event, just online.
Solution
Event Anywhere hosted a variety of keynotes throughout the multi-day event, including speakers from the likes of Accenture, Morgan Stanley, Procter & Gamble and PwC.
In addition, Event Anywhere also hosted sessions in other formats, including panel discussions, breakouts, meetings, and networking utilizing the virtual expo hall feature.
Result
Event was a success, hosting upwards of 400 active users concurrently on the platform, across multiple days.
Next steps
Event Anywhere is an all-in-one virtual events platform that makes online events more personal.
It has all the features and functionality needed to make your future events a success, offering an end-to-end solution that makes organizing and running virtual events a breeze.
Planning a virtual event right now? Speak with our virtual event consultants who are on-hand to help get you started with Event Anywhere.
Industry: Student Organization
Location: London, UK
Website: 93percent.club
"We really enjoyed working with Event Anywhere and appreciated all the support we received throughout the process. The platform was easy to use and 75 of our 82 feedback responses labelled the platform easy or very easy. Event Anywhere provided everything we needed, including a space for our members to network with each other and employers."
Imogen Carr
Professional Development Director