How asynchronous video boosts meeting productivity and engagement
Event Anywhere Team
Posted on
Async video before the meeting
Screencasts are a key part of Hybrid Work Future. You can prepare for a meeting by sending a screencast ahead of time. The key benefit of sending a pre-watch screencast before a meeting is that the meeting itself can be more interactive.
You can prepare for your next meeting by sending a screencast ahead of time. To make your meeting more productive, you ask all participants to watch the pre-watch screencast before the meeting. When you are ready to meet, you share the link to the video that contains recorded audio and video of your slide deck and notes from the pre-watch screencast. This allows for more feedback and questions during the meeting. By sharing a pre-watch screencast, you can shorten meetings for info sharing, interactive discussions or problem-solving.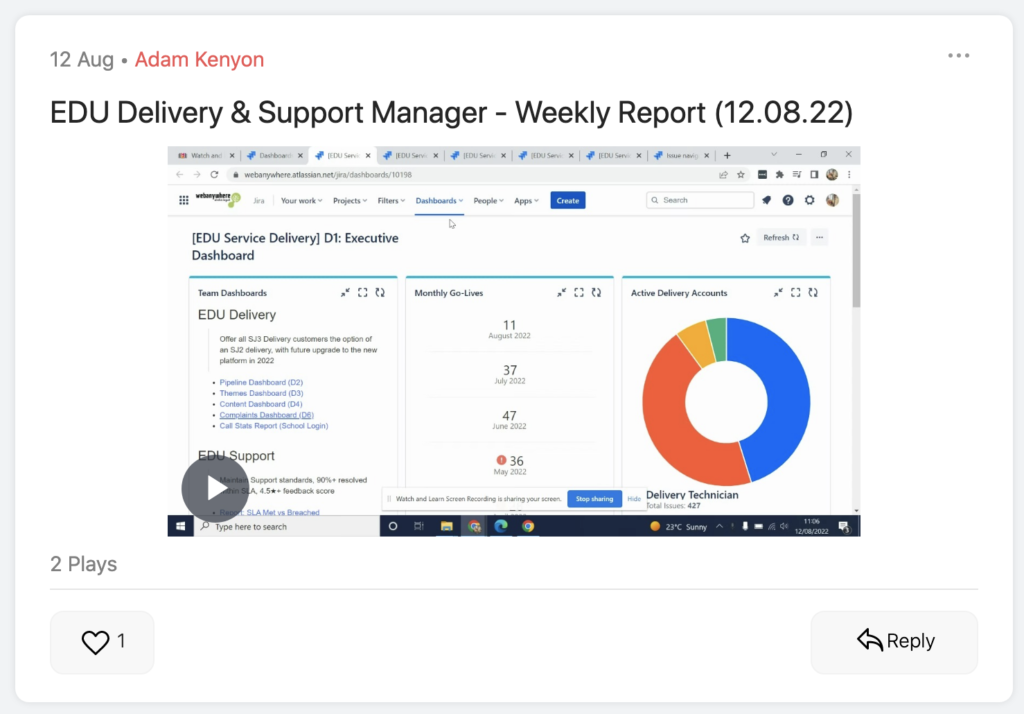 Async video after the meeting
Meetings are the cornerstone of many businesses. It's where information is shared and decisions made. We live in a world where people are more mobile than ever before, but it's still important to have face-to-face meetings.
So how do we make sure that everyone has the opportunity to attend a meeting, even if their schedule doesn't match up with the meeting time?
We've got some ideas!
Meetings can be recorded so people who can't make it can play the meeting back with a video. This means that those who were not able to make the meeting have access to all of the information discussed.
Diaries do clash from time to time and there are certain meetings where senior managers would like to observe rather than chair. In these instances, the ability to record a meeting and share this in a private group has many advantages.
Instead of the meeting being cancelled when calendars don't align the meeting can go ahead and no-shows can playback meeting recordings.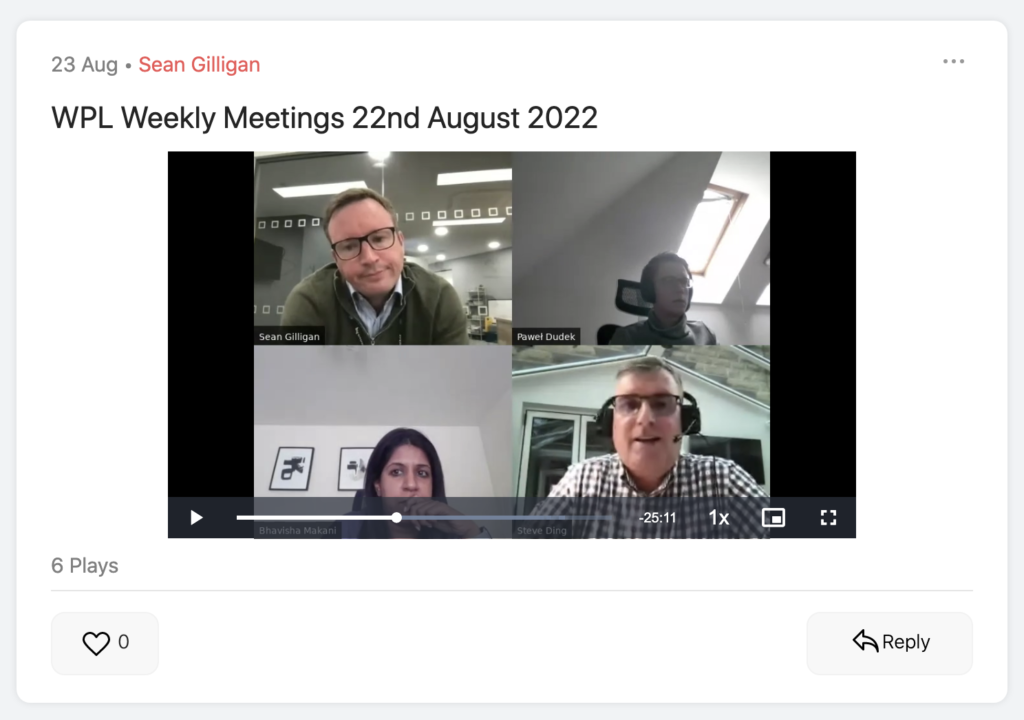 Sometimes, senior managers need to get out of the way.
Instead of muting yourself on a video call, or skipping a meeting entirely, you can remove your presence entirely. This means that instead of attending a meeting and observing, you simply missed the meeting and play back the video recording.
The benefit of senior managers not being in a meeting is avoiding groupthink. This is where everybody agrees with the most senior person in the room. If the most senior person isn't present at a meeting, conversations can change in greater honesty and yield more useful conversations.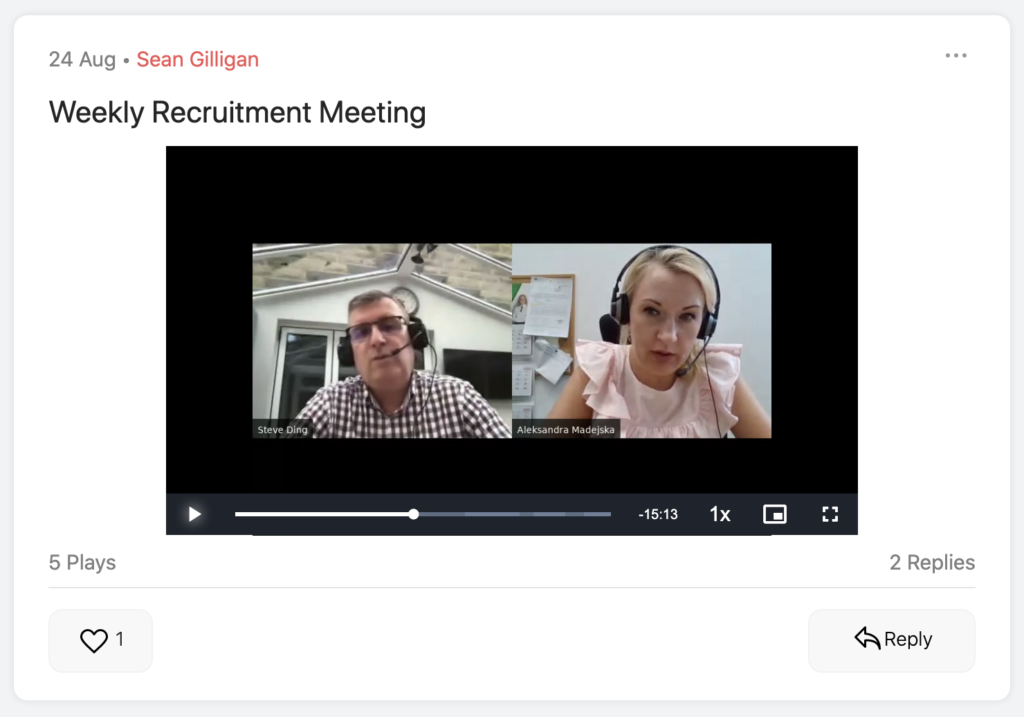 In the future, you'll be able to get more from your meetings
We hope this guide has been helpful in understanding the different use cases for screencasts and asynchronous videos. We believe that these tools can be used both before and after meetings, whether you're working remotely or in a physical office.
Sending a pre-watch screencast before a meeting leads to better preparation and therefore more engaging and useful meetings. The asynchronous video format is also very useful for sending out meeting recordings afterwards, which can be used as a point of reference for decisions made and actions agreed. People absent from work due to holidays or illness can re-cap on prior conversations by playing meeting recordings.
Most of us have been there: a meeting that feels like it's going nowhere, with no clear agenda or agenda items, and an unclear understanding of who attended and what they contributed to the discussion. Screencasts and meeting recordings can drive the quality, efficiency and engagement of meetings.
When you share a meeting recording, you get to see who has played the video. This acts as a delivery receipt—and it's great for getting a better understanding of who attended, who played back and the overall level of contribution.