Event Anywhere Record and Share Meetings
Event Anywhere Team
Updated on
Meetings don't have to be missed. It is sometimes difficult to move a project forward until the right people are brought together. Recording meetings means no details are lost or forgotten.
Your meetings can be recorded and shared as a point of reference with Event Anywhere. In the event that people cannot make meetings, Event Anywhere recordings save you from canceling and rescheduling.

Meeting recordings can be shared publicly, in groups, or in chat. Once a recording is shared you can see who played it. Meeting no-shows get to re-watch videos and you get to see who has consumed content. 
You can play meeting recordings at x1, x1.5, and x2 speeds. We provide full transcripts of all meeting recordings. Searchable meeting recordings make it easier to pinpoint important discussion points. 
Step 1  – Schedule Recordings
You can record the live stage or traditional video meetings.
Select admin settings and then recordings. Only administrators can record video streams.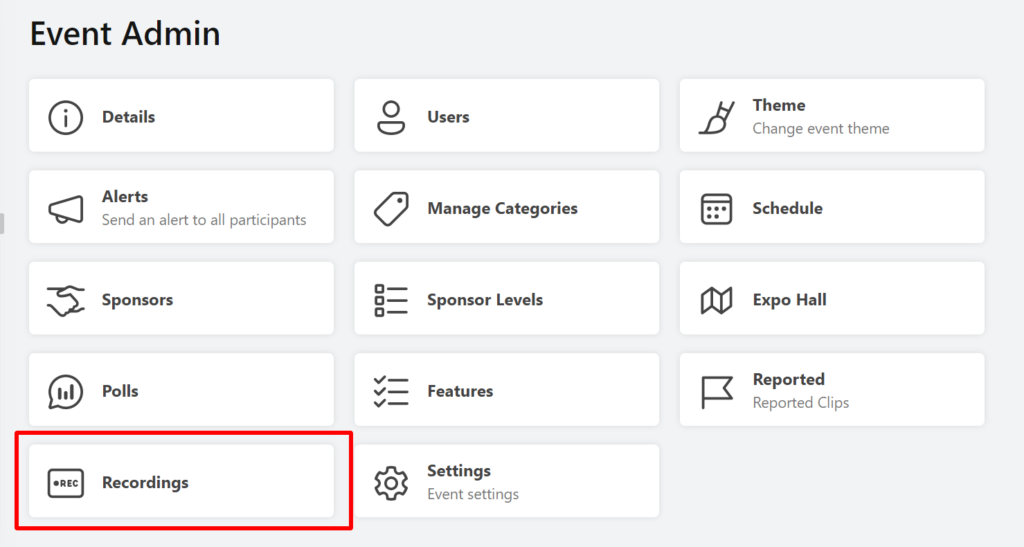 Choose which video room you want to record. Set a date and time for the recording duration.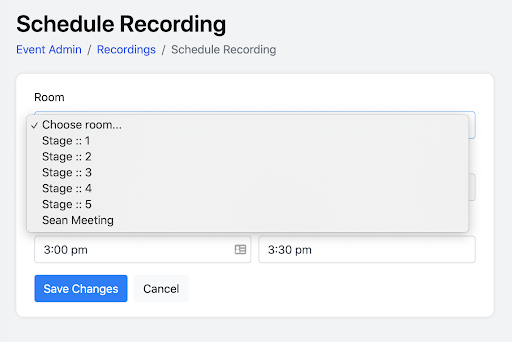 Step 2 – Download Your Recordings 
Your recordings can be downloaded to your local computer once they are completed.

Step 3 – Share Your Recordings 
If you prefer, you can share recordings via the public timeline, groups, or chat. 
Recording and sharing meetings are easy with Event Anywhere.