Why are virtual career fairs important?
Event Anywhere Team
Updated on
It's not just about getting a job, it's about finding your passion.
Every year thousands of young people graduate from university with no idea what they want to do for a career. The problem is that many companies are struggling to find good staff, and these students could have been the perfect fit for their vacancies.
In this new Hybrid Work World businesses finding it harder to attend in-person career events. Virtual Career Fairs are a great way to connect students and businesses. Whether it's career education or job interviews and assessment centres online career platforms drive employability. Many young people don't know what they want to do when they get older. Students talking to local and national businesses can help them make better decisions and let companies start relationships with their future workforce.
They can also be used by businesses looking for new talent, or even just to get their name out there
Student's need to have access to internships and jobs, and it's important they learn more about the companies they want to work for. Companies need to keep their businesses locally, so students can interact with them and get a real-world understanding of what it is like to work for a company. Virtual Career Fairs make this possible, by connecting students with companies in a fun and interactive way.
There is a lack of an efficient way to engage with students. The process of finding, vetting, and scheduling a virtual career fair is inefficient.
The resume is a dying document. It's time to move past it. Students are hard-pressed to find internships with local businesses. They have to rely on websites and Internet searches when they should be able to connect with businesses right in their own communities.
Below are 3 examples of Virtual Career Fair communities driving career education and connections.
Stellenbosch University – Faculty of Law Virtual Careers Fair
The Faculty of Law at Stellenbosch University is one of Africa's most prestigious educational institutions. It has a long history and is well-respected for its high-quality education and cutting-edge research. The faculty hosts some of South Africa's leading employers during its annual career fair, connecting students with companies that are looking for new talent.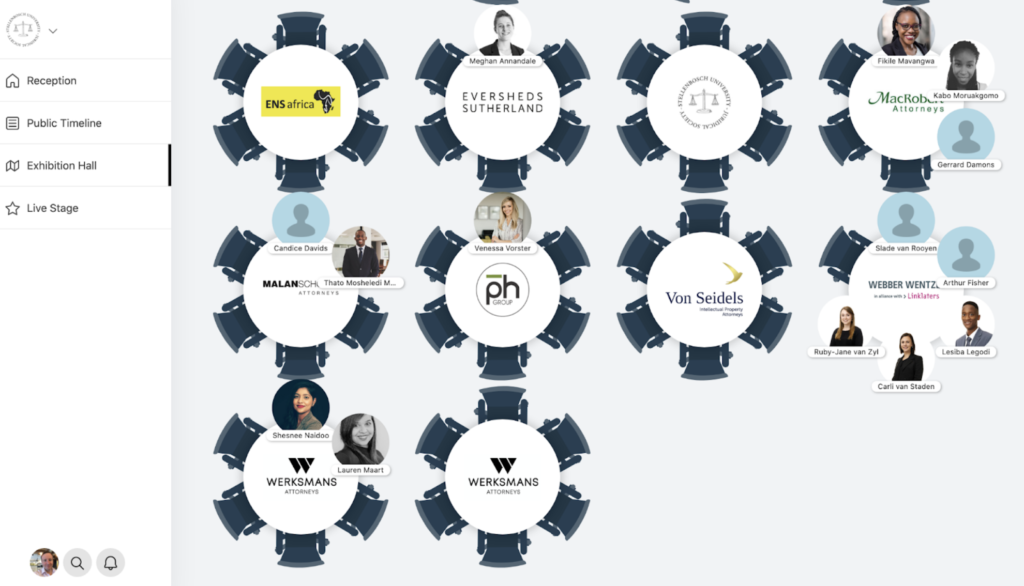 In order to make the career fair accessible to all students, regardless of their location, the Faculty decided to host the virtual fair on Event Anywhere. Event Anywhere helped make the fair a success by hosting 8 live stage sessions and a virtual exhibition hall, with room for 100+ attendees and 13 different recruiters to participate simultaneously. The virtual career fair was a huge success with sponsorship from law firms such as Allen & Overy, Eversheds Sutherland, Werksmans and Bowmans.
The 93% Club Employability Week
The 93% Club, a social mobility network for students, needed to plan their inaugural Employability Week. They looked to Event Anywhere to host multiple session formats, across multiple days, delivering a stable, flawless online event experience. Sponsors such as PwC, Morgan Stanley and Accenture sponsored the online event alongside providing guest speakers from employers like P&G and Capital One.
Imogen Carr, Professional Development Director at the 93% club said "We really enjoyed working with Event Anywhere and appreciated all the support we received throughout the process. The platform was easy to use and 75 of our 82 feedback responses labelled the platform easy or very easy. Event Anywhere provided everything we needed, including a space for our members to network with each other and employers."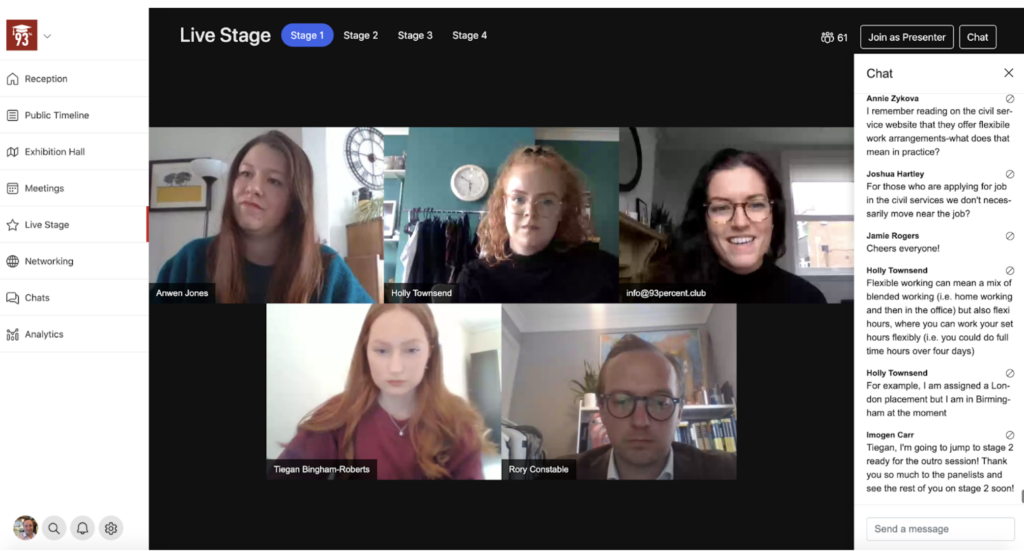 Perins School Mock Interviews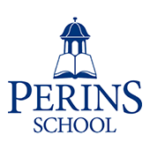 Perins School is a UK school that teaches the arts and technology to high school students. They held an event in which local businesses interviewed prospective students.
Perins needed a virtual career platform to host large numbers of participants and support students and outside providers to hold interviews without any technical glitches.
Phil Segal, Network Manager, Perins School said" This remains a great product and answers some needs for us where nothing else can. It was so simple to set up and use! We will always find ways to use Event Anywhere – probably with our careers fair again next term."
Watch Sean Gilligan the Founder of Event Anywhere showcase further examples of virtual events.