Get Started with Event Anywhere
Event Anywhere Team
Updated on
Event Anywhere is the leading event management platform for virtual events. Our powerful platform and experts make it easy for you to build, brand and run an effective event without having to worry about technology.
Launch your event site
You can build your event site in a few clicks. Once you have your Event Anywhere account, you can build a beautiful, branded event site.
First, create a schedule and add exhibitors and sponsors to your event. You can also set up custom registration pages for attendees. Customize the look and feel of your event by uploading custom images or video content.
Finally, add social media integration to increase engagement with participants before they arrive at your event! This ensures that potential registrants will have an easy time finding content on social media platforms like Facebook & Twitter.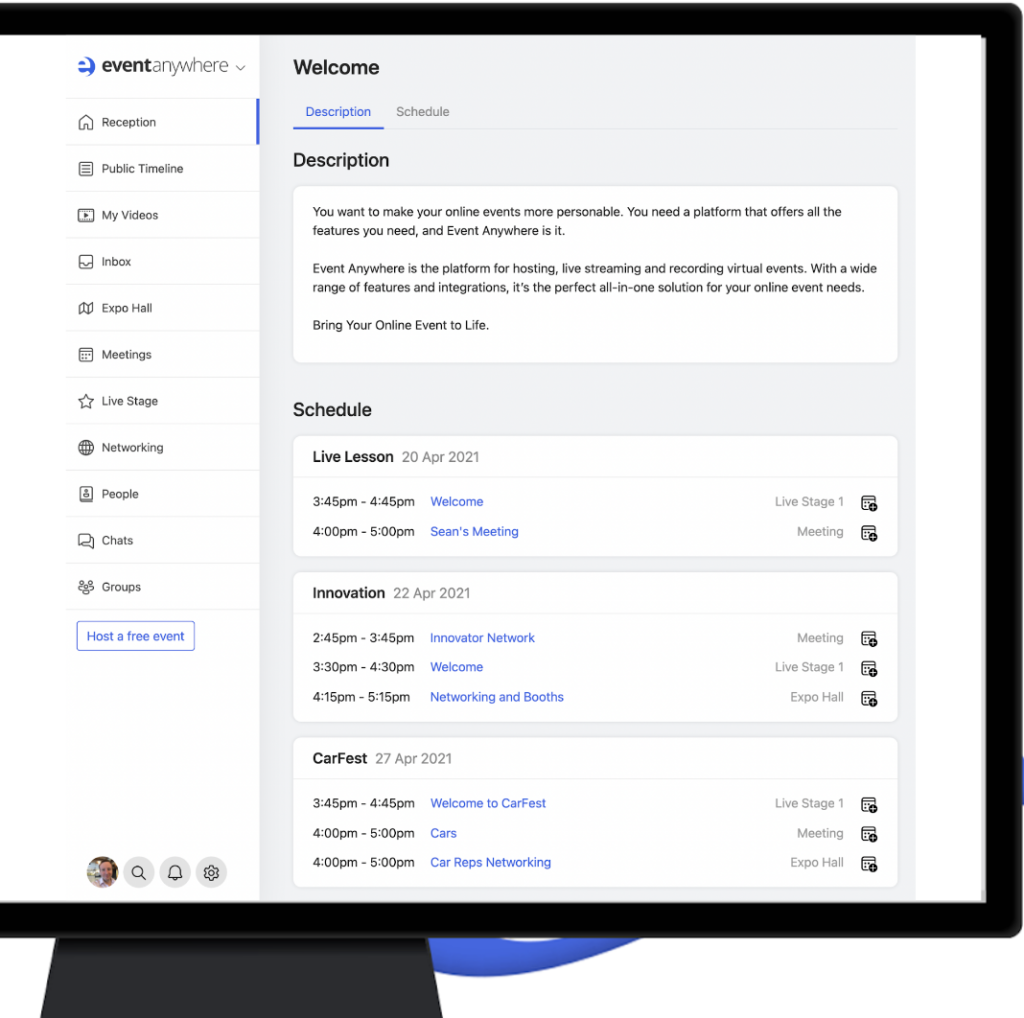 Build your schedule
The next step is to build your schedule. Event Anywhere allows people to self-register on your event site. You can also add contacts manually by entering the information manually or uploading a spreadsheet of attendees. Once you've got all of your guests in one place, it's time to organize them!
One great feature of Event Anywhere is that it allows you to create groups so that you can easily view lists like "guests attending" or "sponsors." From there, invite people directly into specific groups so that as an organizer you don't accidentally leave anyone out.
If someone doesn't RSVP right away, then don't worry—you'll still be able to see who's coming and who isn't through the Attendee List page. You'll want this handy when sending reminder emails or checking on guest numbers closer to event day.
Customize your schedule with sessions, panels and more!
You can customize your schedule with sessions, panels and more.
Session Types: Sessions are a great way to get people engaged in your event. This can include roundtables, workshops and seminars.
Panel Types: Panels allow you to have multiple speakers on stage at once for an engaging discussion.
Brand your lobbies, rooms, and virtual booths
Branding your lobby, rooms, and virtual booths is an important part of event marketing. You can use it to establish trust with attendees, promote your brand and products or services, increase engagement and ROI, and more. Here are some tips on how to brand your virtual booths:
Use the same colours as your physical booth—or ones that complement it! This will make it easier for attendees who have been to other events where you've set up a physical booth before to recognize what you're selling.
Make sure that any branding elements match each other—the font styles should be similar if possible so that everything looks cohesive when attendees visit you. If there are multiple people representing different companies under one roof at an expo centre then this becomes even more important since they'll be sharing space with one another.
Set up live chat in sessions and booths
When you create a session or booth, you can set up a live chat feature on the stage. Live chat is a great way to engage your audience, get feedback from them, collect data and build relationships.
You need to select the language that you want on your site from the available languages provided by Event Anywhere (English, Spanish, French, German and Portuguese). You can also choose if it's going to be a one-on-one conversation or group conversation. If you choose group conversations then multiple people can talk at once in real-time.
Add sponsored virtual booths to increase engagement and ROI
The expo hall lets you add sponsored booths that allow your sponsors to engage with attendees. For example, a sponsor could use their booth to share information about their products or services by providing downloads or coupons that attendees can redeem at the booth. The sponsor can also include links to their website, social media accounts, or any other related content they would like attendees to see.
Not only does this make it easier for sponsors to interact with attendees but it gives them an opportunity for more exposure on Event Anywhere as well!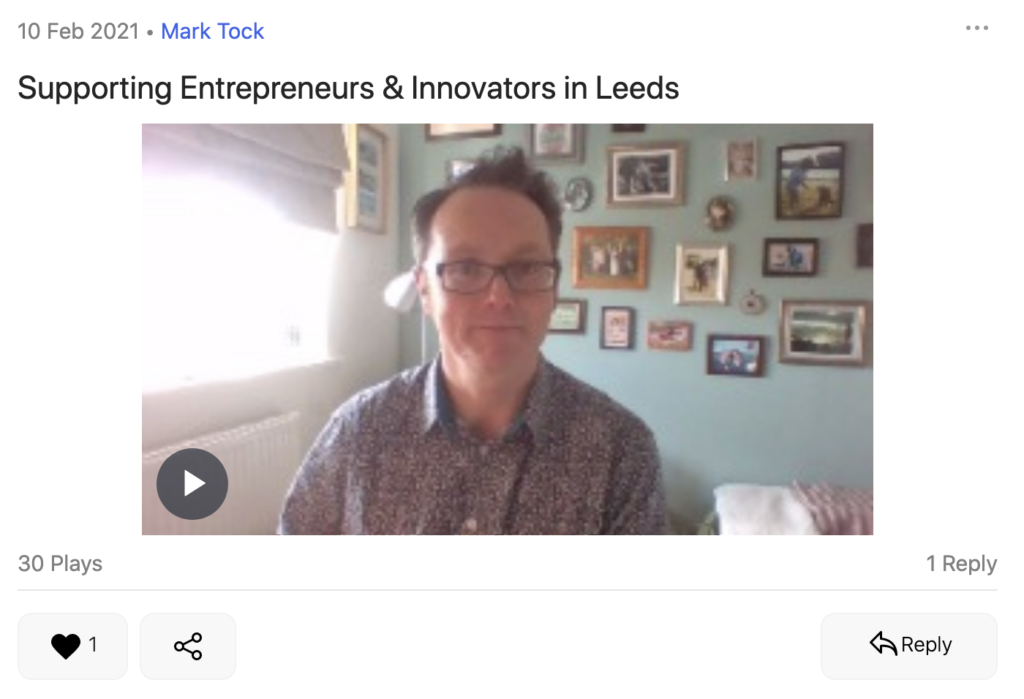 Promote your event to drive attendance
As the event organizer, you're in charge of promoting and marketing your event. Here are some tried-and-tested strategies to help you get started:
Use short videos to preview talks and share them on social media. Video is an effective way to engage people online, so posting a preview of your upcoming talk on YouTube or Facebook can help drive attendance at your event.
Send email updates as the date approaches. Email marketing is one of the most commonly used tools for promoting events and driving ticket sales. Use this strategy by sending weekly updates about speakers, panels, topics and other details related to the conference before it starts—and after! It's important that people register early so that they get familiar with the platform
Try paid advertising if your budget allows it. Paid ads are a great option for boosting overall awareness of an upcoming conference with minimal effort from organizers.
Event Anywhere is the perfect solution for your virtual event needs.
Event Anywhere is a cloud-based solution for your event needs. It's the perfect solution for small and large events alike, as well as for organizations that want to create online courses or host webinars. The platform is easy to use, customizable and affordable. You can get started with Event Anywhere in minutes!
Event Anywhere is a great tool to help you organize your virtual event. It allows you to create an event website, schedule sessions and panels, customize the look of each room with sponsor logos and messaging, set up live chat in sessions and booths, promote your event through social media platforms such as Facebook or Twitter, and more.
The best part is that you can use Event Anywhere for free! The platform is easy to use, and it allows you to create a professional-looking event website in minutes. You can also upgrade your account by purchasing one of the paid plans.